B. Roy Prescott is a businessman, and he is a family man.  Sitting in his ranch office, Roy is surrounded by photos of prize winning Charolais bulls, ribbons, trophies, and photos of his parents, children, and grandchildren looking over him as he operates Prescott Land & Livestock (PL&L).  "We're a three and a half generation ranching operation.  It's a great life." Roy says with a laugh and twinkle in his eye.  Like many of Agri Beef's ranchers, family values play a huge role in PL&L's culture as the older generation passes down to the younger generation the values of hard work and pride in quality beef production.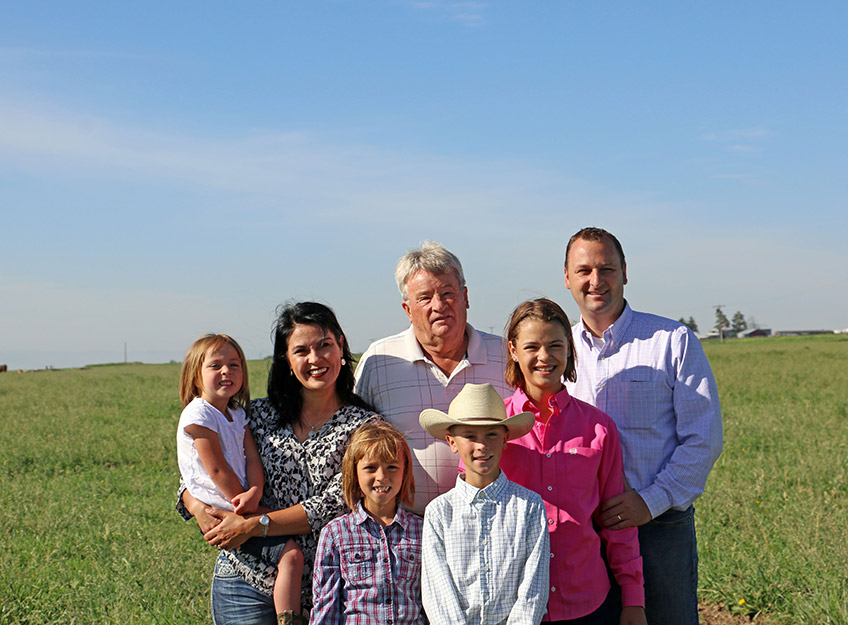 The foundation of hard work started in 1954 in Jerome, Idaho with Roy's father, Tom Prescott. During his WWII Navy service, Tom decided he wanted three things in life: a family, a business on Main Street, and a ranch. He wrote these three goals on a slip of paper and stored the paper in his wallet.  After the war Tom and his wife Marge settled in Jerome and raised their five children, he partnered with a local businessman and founded Prescott & Craig Insurance (which is still operating on Jerome's Main Street), and with the help of his children, 15 steers and 200 acres started TP Charolais Ranch.  Today, under the steady leadership and management of his son Roy, aided by Roy's brothers Gene and Ed, TP Ranch has grown into Prescott Land & Livestock,  a cattle operation running nearly 1,000 cattle over 250,000 deeded and public acres.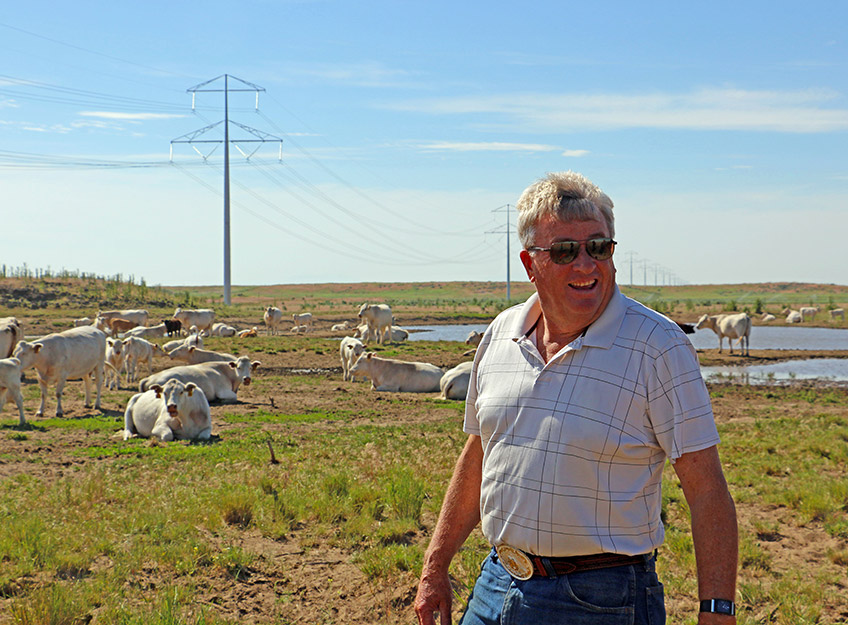 Prescott Land & Livestock is a unique cattle operation, integrating sustainable grazing practices, scientific based breeding practices, modern animal production practices, and the production of high-quality beef for sale to Agri Beef.  Roy was first introduced to these ideas in college as he studied Animal Husbandry, and he developed and practiced these ideas as he has steered the 1954 grazing practices, herd management, and feeding practices of TP Ranch into a robust and modern cattle operating ranch.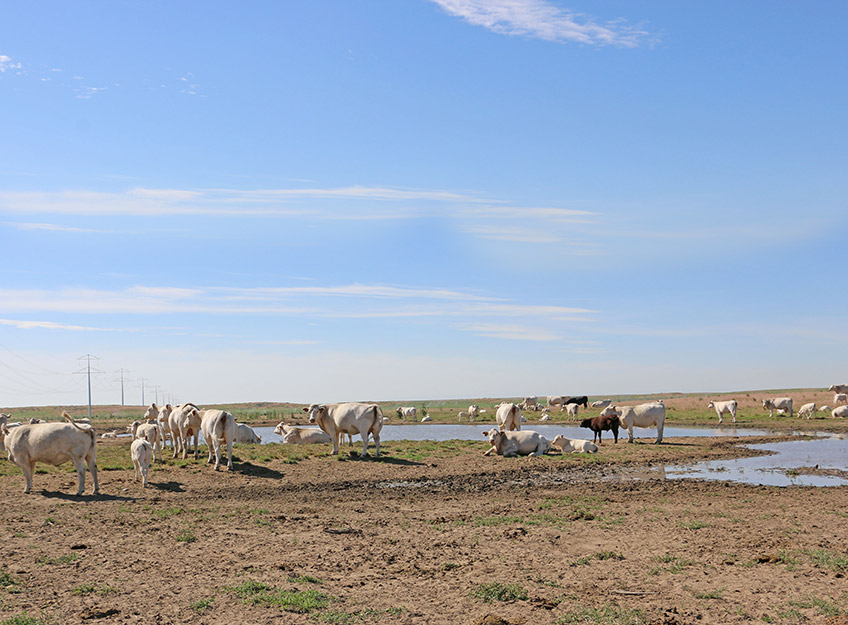 Following his example, Roy's daughter Kathryn earned an Agricultural Science degree and returned to the ranch with her young family two years ago.  Kathryn manages the cattle herd to improve the herd's genetics, through embryo transfer and identification of genetically superior herd sires that will produce only the highest quality Northwest beef.  Roy's son Andrew has an Agricultural Business degree and manages the cattle trucking arm of PL&L, and he has been actively involved in the daily operations for over seventeen years.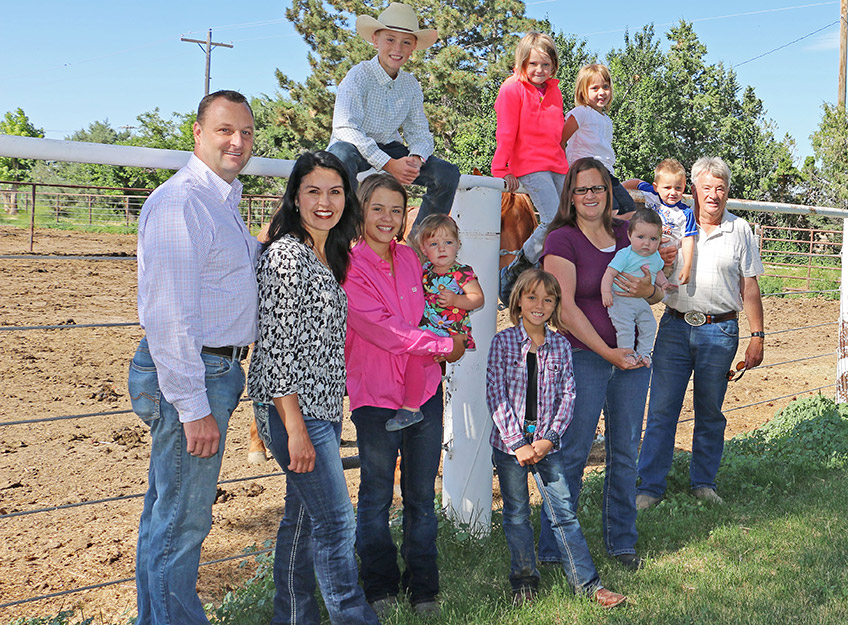 Roy is adamant about sustainable stewardship of the land PL&L run their cattle on.  "If we're not good stewards, it impacts the land; and in turn, impacts us."  Roy teaches his all grandchildren, those who live on the ranch and those who live in Eastern and Northern Idaho, about this stewardship; encouraging their participation in showing PL&L cattle during the local fair, moving pipe during the summer, changing water by his side, feeding the baby calves, and participation in annual cattle round ups.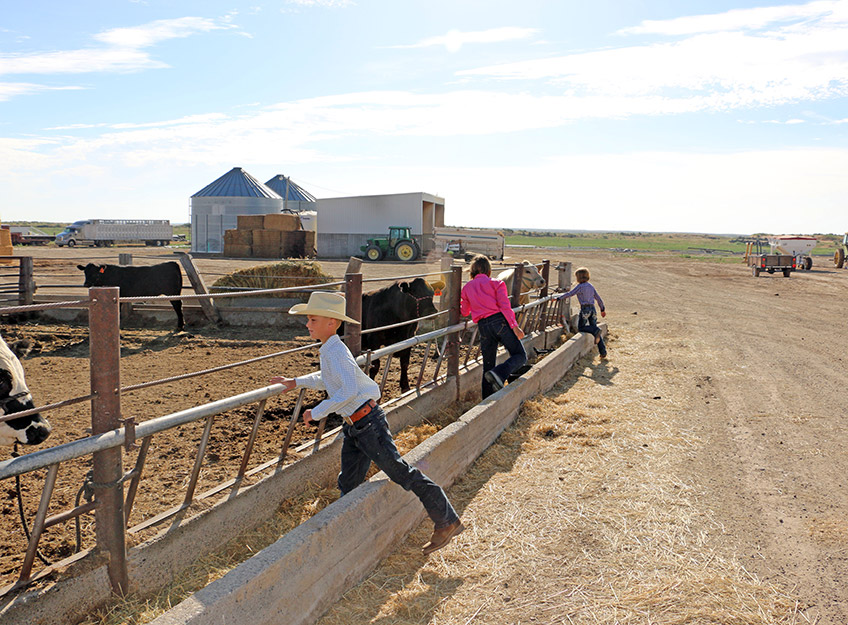 Roy kept his father's paper with his three written goals: family, main street business, and ranch.  Like his father Roy has a family, a business, and a ranch, and Roy shares the riches of ranch life and hard work with his children, and their children.  And in the tradition of their grandfather, Roy's six children are raising families of their own, building successful businesses, and cherish their work on the ranch started by their grandfather and built by their father.  At the end of his work day, the pictures of Roy's parents are replaced by happy grandchild climbing all over 'grandpa' and gleefully asking if they can check cows with him on the four-wheeler.  The next generation of cattleman or cattlewoman is in that gaggle of grandchildren, and Prescott Land & Livestock will be ready and waiting for them to take the helm.