WASHINGTON BEEF PROCESSING PLANT
THE FINAL STEP IN THE RANCH TO TABLE BEEF LIFECYCLE
Washington Beef is Agri Beef's state-of-the-art processing plant located in Toppenish, WA. After being finished at the feedyard, our cattle are shipped to Washington Beef for processing. Their welfare and health are of utmost importance to us, so great care is taken to maintain a low-stress and humane environment.
ANIMAL WELL-BEING: A HUMANE APPROACH
Our facilities and procedures were strongly influenced by animal-behavior expert Dr. Temple Grandin. Dr. Grandin visited Washington Beef in 2015 to evaluate our animal handling procedures. We received ratings of excellent in each of her evaluation areas. All of our employees are thoroughly trained in proper animal handling, and all have signed our Animal Well-Being Policy, affirming their commitment to proper cattle handling and welfare.
FOOD SAFETY
OUR PROMISE TO YOU
Of equal importance is the safety of our employees and our products. We take countless measures to ensure the safety of both, including:
Over 24 food safety interventions (varies by season)
A full 8-hour cleaning shift, every day
Sophisticated tracking system
11 USDA employees on site
Veterinarian on site at all times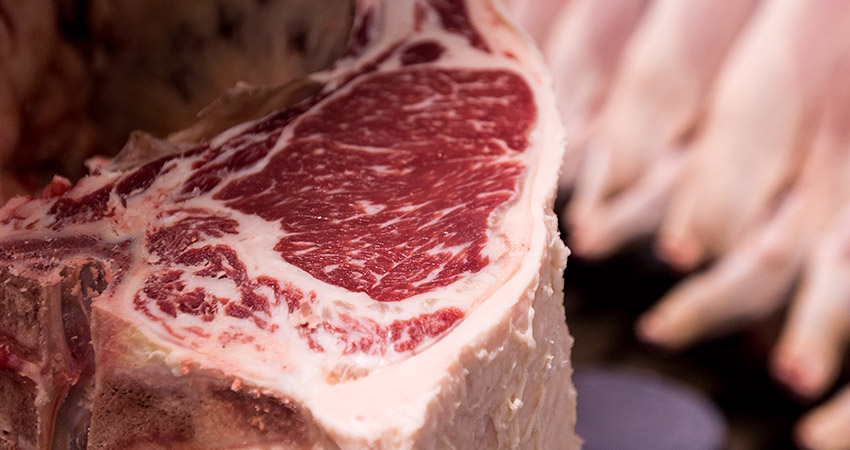 EMPLOYEE SAFETY
A FOUNDATION OF OUR CULTURE
Washington Beef creates and supports a safe work environment for through training, communication, employee engagement and empowerment. We strive for an environment in which safety is a culture, not a program. To achieve this objective, we utilize the core safety fundamentals of Prevention, Awareness, Responsibility Action and Results.
Additional measures we take include:
Protective gear, gloves, hard hats, and razor sharp knives
Each Cutter has mastered his or her task on the defined fabrication line. They are trained off the fabrication line until their skills are precise and fast enough to work the main line.
The presence of quality assurance supervisors, union shop stewards, and USDA staff ensures that the product is safe, quality is maintained, and work conditions remain acceptable and safe.
We have developed custom tools and processes to lessen physical strain and impact